EVERYTHING YOU NEED TO ABOUT THE EXPERIENCE
See below what kind of experience is waiting for you.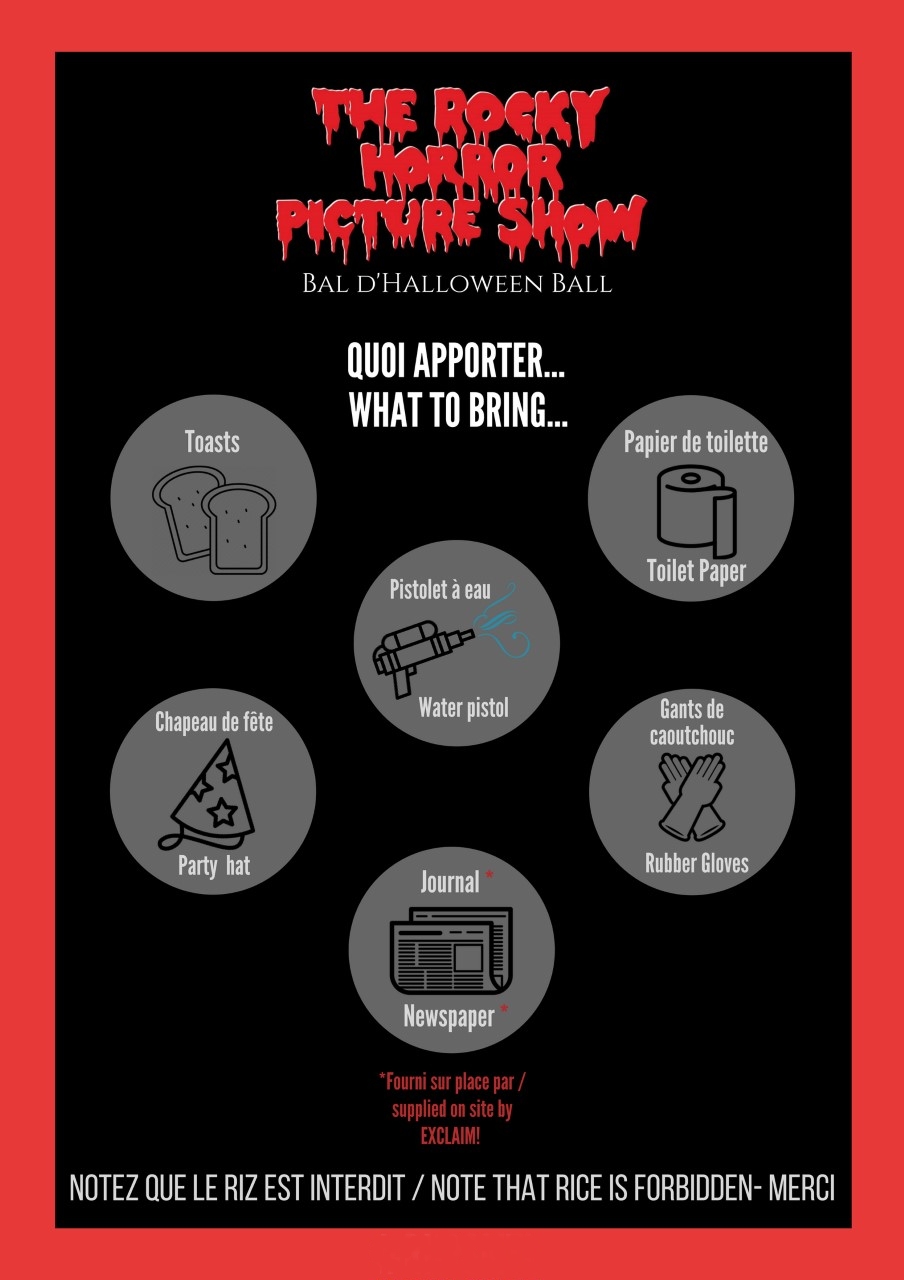 What should a first-time viewer expect at a Rocky Horror screening?
From the stage, our amazing M.C., Peaches Le Poz, will welcome you to the event and follow that with a crazy costume contest. (It's a Halloween Ball, so feel free to dress up!) Then the M.C. will lead the audience into a cheerleading chant of R-O-C-K-Y right before the projector rolls the film.
Once the film starts, part of the experience is whipping out wacky props that pair up with famous scenes. You are allowed to bring your own props, but there are a few rules. The Imperial Cinema won't allow certain things such as rice since it's hard to clean up. There's a scene in which it's raining, so people bring squirt guns and recreate the rain scene. And then they pull out a newspaper to cover their heads. (supplied by our sponsor, Exclaim! Magazine)
HOW TO TIME WArp
Expect someone on a microphone to be calling out lines that set up the hilarious jokes. We also encourage the audience to get up and dance during the famous Time Warp number.
Not super coordinated? Don't worry. Not only is this all silly fun, but the Time Warp literally spells out the dance instructions as part of the song.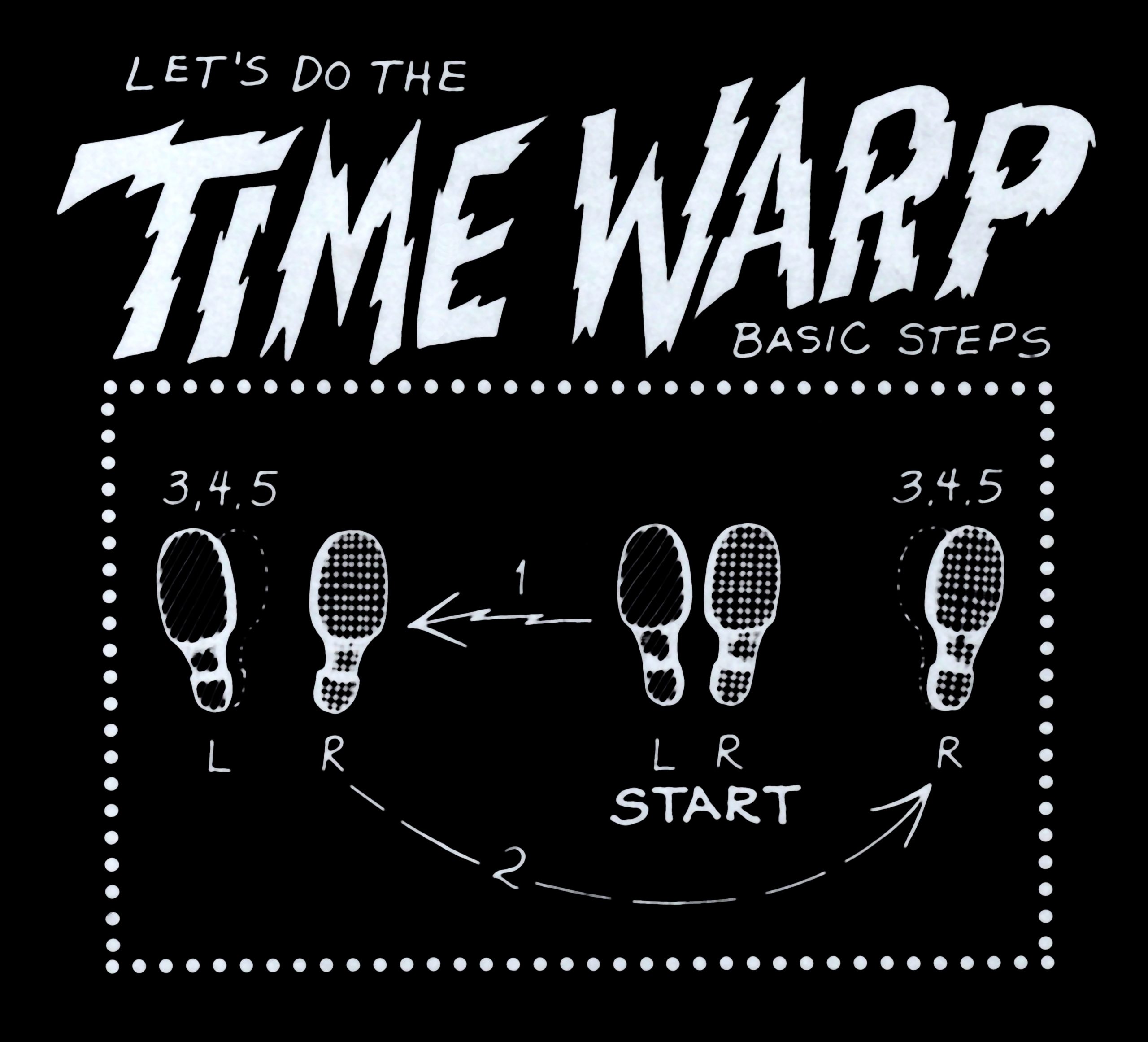 THERE'S MORE TO KNOW
One of the songs is called "There's a Light" with Brad and Janet singing about a light over at a castle they just passed. This is when the audience in the dark just waves glow sticks or holds up lighters along to the song, and it looks amazing.
Costumes aren't mandatory: Not a costume fan? Don't fret. Just because this is a glorious costume opportunity doesn't mean you need to be all decked out. Wear whatever you want, there are no expectations! You can dress in a costume that's Rocky Horror related, you can dress in a costume that's not. You can wear anything. We're all there to have a good time in a safe space for self-expression.
Note that this year's event has no shadow cast. For this Halloween's edition, we're going back to the essence of the early Rocky Horror Picture Show screenings. This includes gathering together in the spirit of the original 1975 cult film: wearing the costumes of favourite characters or any other fun outfit along with the costume contest; audience members dancing the Time Warp; throwing fun stuff at each other in a beautiful, vintage movie palace; and shouting out favourite lines, while being led through the whole thing by a fabulous and talented emcee.
Get Silly!
Go all in on this experience in whatever way feels fun for you. Dance, laugh, yell, wear something fabulous, and channel your inner Rocky Horror character. See you at the Picture Show!!!